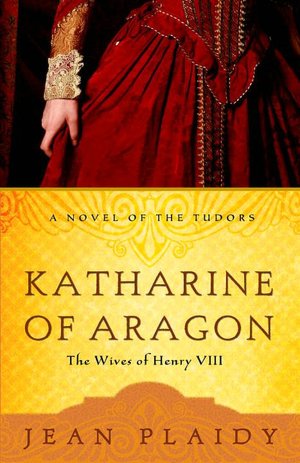 I am very pleased with this book so far. I have read about 170 pages and it is very well written. Katharine's marriage to Arthur was short in this book, not every detail being described, but still entertaining to read. King Henry VII's character is very well done, although his reaction to the death of his wife should have been a bit more emotional in my opinion.

I really enjoyed the author's take on the consummation of Arthur and Katharine's marriage as well. The King ordered the couple to wait until they are older, which I thought was very plausible.

After Arthur's death, a whirlwind of things happen. Katharine is moved into mourning for her young dead husband, the king's second son henry becomes the new heir to the throne, and negotiations between Spain and England begin. Henry VII briefly considers marrying Katharine himself, but decides against it once he finds another foreign match to cling on to. Through the negotiations, Katharine is now betrothed to the king's new heir.

As I already said, I really do enjoy this book and can't wait to read more of it.